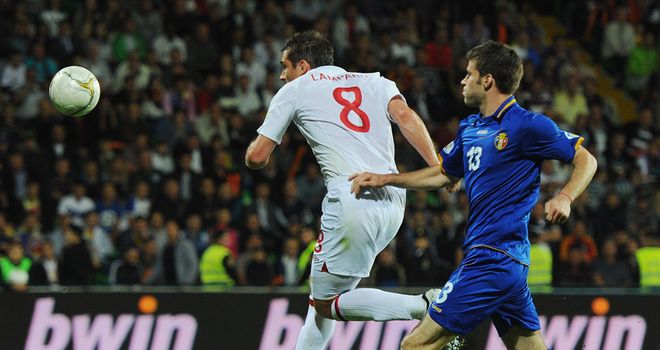 Wembley Stadium, London, England will be hosting on 6 September 2013, an World Cup 2014 Qualification Europe (Group H) match between England and Moldova. The match referee will be Ivan Kruzliak (Slovakia).
Roy Hodgson has to make selections of the right players to include as he has many injuries in the team resulted from the weekend domestic matches. Players: Glen Johnson, Wayne Rooney and Phil Jones all picked up knocks before and during the Liverpool / Manchester United meeting on Sunday afternoon. Striker, Daniel Sturridge, from Liverpool's side is likely to be given a chance in the attack, alongside United striker Danny Welbeck, who is usually paired by Rooney. England defeated Montenegro, which is currently leading Group H, and it would top them by 1 point if it wins over Moldova.
Moldova is ranked in 5 position in Group H, and it still remembers the big loss against England 0-5 in Chisinau last year. Moldova team is on a short run of three undefeated matches since June: one draw 1-1 with Poland, and then followed by a friendly win over Kyrgyzstan 2-1 and, finally another draw with Andorra 1-1. Moldova had a big loss in the last time they traveled to Wembley 4-0, however, this match is unlikely to end any other way.
Match Details and Timings:
England vs Moldova
Football:
World Cup 2014 Qualification Europe, Group H
Match date:
6 September 2013
Kick Off Time:
21:00 CET - 19:00 GMT
Stadium:
Wembley Stadium, London, England
Referee:
Ivan Kruzliak (Slovakia)
You can watch the match here: Link 1 , Link 2
[Live Scores]