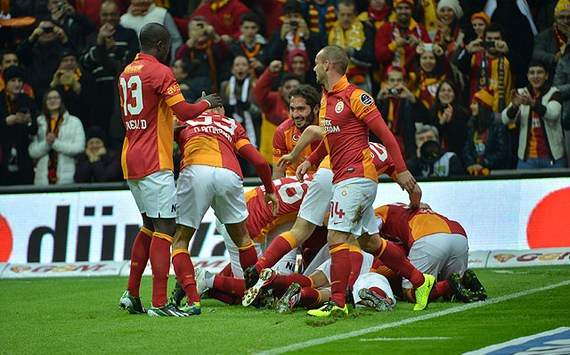 Türk Telekom Arena will be hosting on 13 September 2013, an Turkey Super Lig match between Galatasaray and Antalyaspor.
Galatasaray team has made a slow start in the Turkish Premier League this season. Even though the team hasn't lost in three games, it could only made one win at home over Gazientepspor, and two draws away against the two teams: Bursaspor and Eskisehirspor. A match against Real Madrid in Instanbul in midweek would ensure that Galatasaray will, probably, not inlcude some of its good players. The team's policy in choosing which players to include is still a strange thing and that's why we see the slow start of the team.
Antalayspor, in much the same as Galatasaray, has made a slow start too this season, even though it made a win. The team has started the season with two draws 0-0 against the teams: Kayseri Ercispor and Gaziantepspor. But, its third match at home was a 2-1 win over Bursaspor.
Match Details and Timings:

Galatasaray vs AntalyasporFootball:
Turkey Super Lig
Match date:
13 September 2013
Kick Off Time:
05:00 PM - 17:00 GMT
Stadium:
Türk Telekom Arena
You can watch the match here: Link 1 , Link 2
[Live Scores]